So, a buddy of mine kind of suggested I draw this a while ago. While personally, Im not a big fan of the Frozen set, I did it anyway. Just with paint.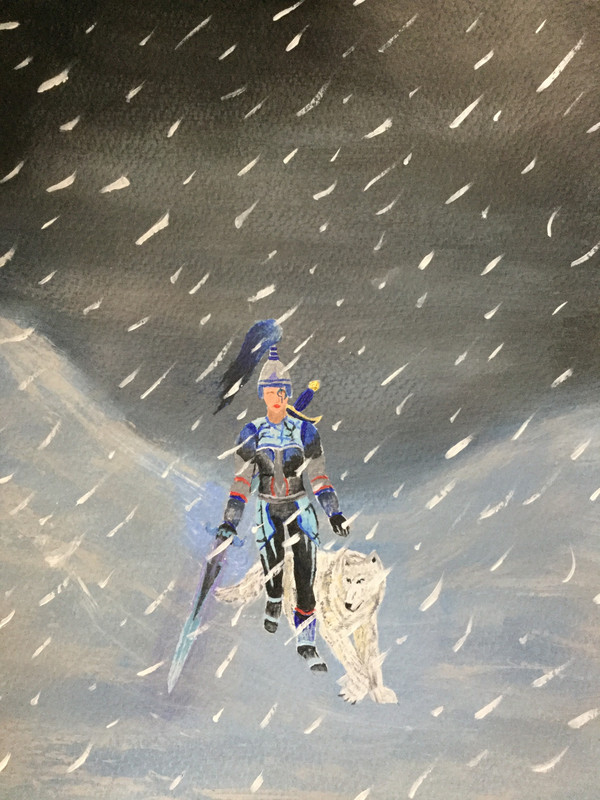 Oh, watch as the snow is flowing cold,
Oh, hear the raging wind give a bite,
As the great storm's armies still unfold,
Behold! The Hero braving the night,
With armor no freeze could ever pierce,
And swords that glow like the winter Moon,
Beside, walking a wolf white and fierce,
The Celtic Hero is coming soon.