Celtic Heroes
The Official Forum for Celtic Heroes, the 3D MMORPG for iOS and Android Devices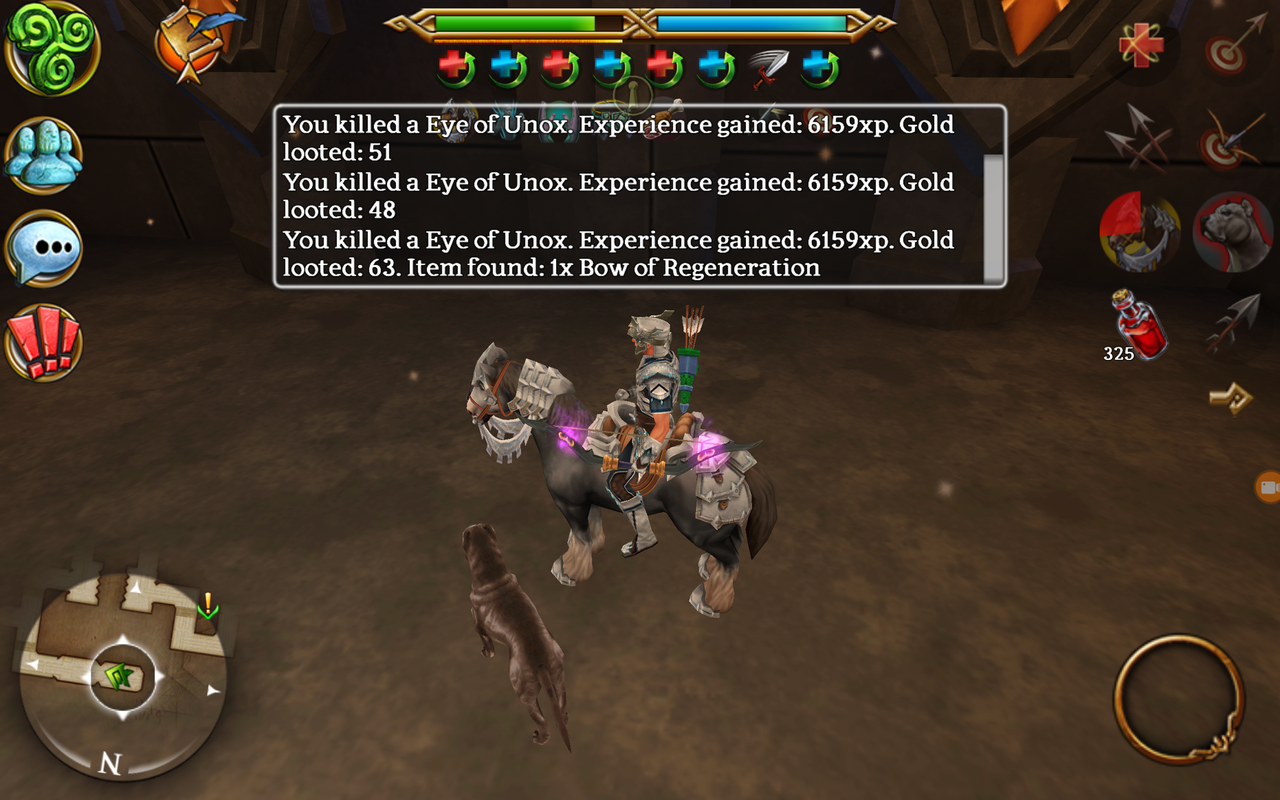 I got a crown in fingals. At the 135 to 139 fishing spots
I wish some of these older maxed out players would get bored, or find something else to do in game. Being at a level 130 boss you need, with 5 or 6 friends that are all between levels 120 to 160 and having to fight for lock against 14 to 18 level 220+ gelebron gear equipped players, is getting real ...
I came to the forums because someone who got banned was chieftan of our clan. All i wanted is a yes or no, if they will ever unban him. Or if they will transfer the title to a player that hasnt commited any offenses. Its hard to keep a clan functioning without that chieftan slot. But i dont want to ...
Forum: Off Topic
Replies: 18
Views: 2822
Sat Feb 17, 2018 8:15 am
Im not really sure, but i dont think this is actually against the rules. Its within the game mechanics. Its like getting killed while on your gladiator, its a total *** move, but not against any rules either. There is a player on my server that camps arena and kills only one clans members. And as fo...
I was in a clan that went inactive. When the chieftan left, the position went to another inactive player. This player did not create the clan, and has not logged in for several years now. I am wondering if there is a way to transfer the chieftan position to myself or not? Any help would be welcome.
First step is to block them, then block anybody who repeats what they say, then block those that tell you "hey did you hear what _____ said?". Then if you still feel harassed contact otm. But i dont think they will do much til the block feature has been utilized.
Forum: Lugh
Topic: harassment
Replies: 6
Views: 1595
Mon Oct 23, 2017 6:18 am
I watched the video, pretty funny. Using combo in arena, then dueling people that dont notice youre on a combo. Apparently gele gear isnt that great if you have to lix and trick people, and duel people that dont have gele gear. It also looks like a lot of editing in those videos, or does a rogue hav...
Forum: Off Topic
Replies: 7
Views: 1444
Sat Oct 14, 2017 9:18 am
Don't give out your items and you can never be scammed #1
by admin
The only way anyone can get your items is if you give them your items.

Keep your items to yourself, do not give or lend them out to other players.

If you follow this rule you will never be scammed.
That is a good point. I've seen a few of these whiney, complaining, poor me, posts. And I think a member of conchordiia started all of them. Then they comment how awesome they are and have so much integrity. What is their goal here? They know that the other clan will come defend themselves. They kno...