Celtic Heroes
The Official Forum for Celtic Heroes, the 3D MMORPG for iOS and Android Devices
Thanks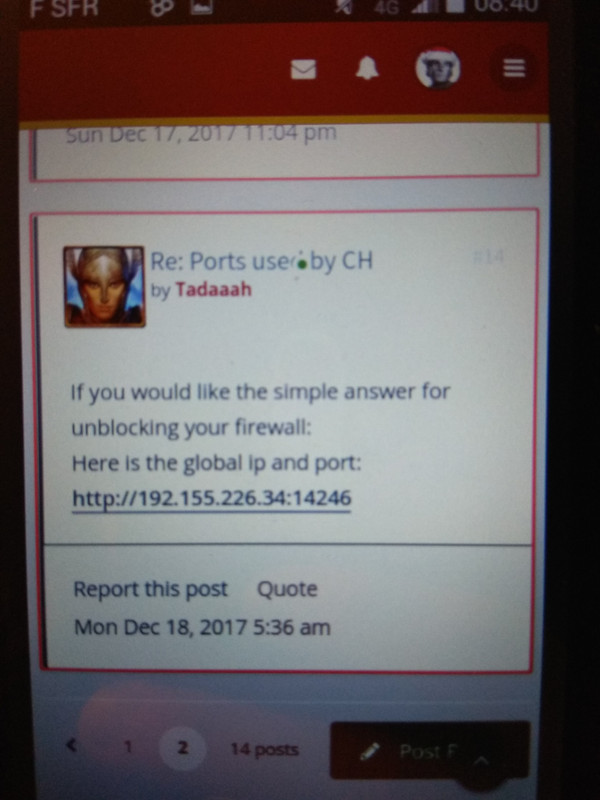 Is it still true or did it change when otm became VR? If it changed, could u please send me new address? Thx
Hi everybody
I was wondering about the power of the ring taunt skill, because i would maybe use it if it allowed me to remove like 30+ points on taunt and go for another skill. Has anyone tried it ?
Forum: Warrior
Replies: 5
Views: 717
Fri Jan 04, 2019 9:21 am
There s a path behind ruins leading to north pen and only a rock is blocking the way, maybe someday they ll remove the rock
Epona DPS Rogue: toothpick Support rogue: all inactive ._. Tank: mystical1 - huge argument for being the best geared tank in the game Dps warrior: kaiser shah Support druid: atropos DPS druid: atropos Ice mage: elegance Fire mage: escape my mind atm ;-; DPS Ranger: tie between sharpshooter7 and ven...
Hi warrs, I wont try to get edl shield so I was wondering which lvl200 shield should I get, they both seem pretty decent and the one without elemental resist is at 650k in ah so im tempted. What do u think, 650k vit shield or 850k "classic" shield?
Criminal wrote:Funny, the skill in live: Gives 2 skill points to all lures (not past 50) for 15 secs. Thats it.
LMFAO ridiculous