Celtic Heroes
The Official Forum for Celtic Heroes, the 3D MMORPG for iOS and Android Devices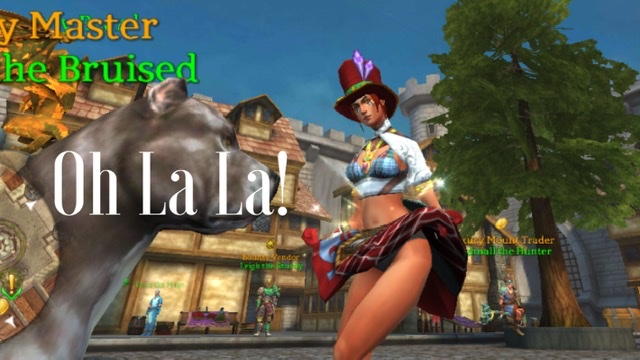 Out of 100 chests I got ZERO! Pretty crappy odds.
Are the chests not dropping Combos anymore?
I haven't tried the any black with them yet Bluestar. The colors a bit too pastelly for my taste. Reds still my fave of the lanrik.
Sans the personal attack on my ego, I do think your having camped Mordi for that length of time and as diligently as I know Ava does, not single one of those items dropping is in fact questionably absurd.
28 people camped for 47.5 hours, I know because somebody took shower, therefore it's true? Agree something should change. Don't agree the solution entirely rests with Havoc playing harder. Your clan out gears Havoc at absurdly insurmountable levels. Your alt's alt's alts have better gear than most H...
Does anybody here actually believe Havoc and Avalon ever camped two full groups for 47.5 hours? I have learned my lesson. One cannot engage in an honest, innuendo free and logical discussion with the likes of you. "Answer not a fool according to his folly, lest thou also be like unto him."...
A hopefully reasonable response to Bluestar's reasonable response. First, I feel Aileron's question is a rhetorical one. Not an honest query. Note: I said feel not think. So, perhaps, not reasonable. Second, and I hope you would agree, this Sunday's Hrung camp was not reflective of a typical Hrung c...
Let's get the facts straight. Cut through Little Wing's (Aileron) rhetoric. 1. There was not a "48 hour camp". Never happened. 2. Avalon, at times, had more toons on than Havoc. Typically at least 2-3. Also see Aileron admit the use of multiple devices. 3. Avalon got the lock. 4. Who cares...