Celtic Heroes
The Official Forum for Celtic Heroes, the 3D MMORPG for iOS and Android Devices
No reset today, we extended the event until tomorrow.
I have heard your pleas, and with that I say: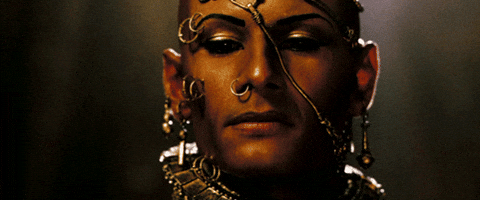 **
** Disclaimer: I didn't do anything.
We're extending the Bonus Bounties Weekend 1 more day!

We identified an issue where several players were not able to take advantage of the increase in bounties until the server reset. As compensation, we will be extending the event for 24 hours.

Go get those bounty tokens!
Forum: Announcements
Replies: 1
Views: 1768
Mon Oct 01, 2018 3:30 am
Hmm, just checked on a character right now and was only able to have 5 before it asked me to use a Bounty Pledge. 1 previous quest I already had in my log, plus another 4 I just did. Anyone else experiencing this issue? Not that I mind one extra bounty, but would like to know if another can replicate.
Great post!

The OTM team did several months of research into history, lore, and Celtic mythology before development began, and then continued on with their research as the created new zones and quests pulling inspiration from actual locations and stories!
Hello Heroes! Starting Friday, the daily bounties limit will be increased to 5 free bounties, and up 10 additional bounty quests using Bounty Pledges. If you have been saving your tokens for that new mount or fashion item, this is your chance to meet your goal, or obtain it faster than expected! Det...
Forum: Announcements
Replies: 1
Views: 1768
Thu Sep 27, 2018 2:42 pm
We are constantly listening to your feedback on the forums and in-game to improve Celtic Heroes in the best ways possible. The team is laser-focused on getting the engine updated as fast as possible, but it isn't as easy downloading an update from Unity and having everything work correctly (a develo...
I moved the "Why the Bloodthorn Change and Future Drop Changes are BAD" into this topic.

Please keep all relevant discussions about the Bloodthorn loot changes in this thread to make it easier to read your feedback for us and the community.
Romeo wrote:You look a lot like forest gump
Uhm, Forest Gump looks a lot like me.
Yes.
Be on the lookout for those types of events in the near future
.