Celtic Heroes
The Official Forum for Celtic Heroes, the 3D MMORPG for iOS and Android Devices
In Pegasus on Lugh we have 166 active on leaderboard but only 90 in our main line chat, some aren't even on Lugh, and some are inactive. I'd say probably around 65 in total active. So the 166 is way off. As someone else said, bunches of alts and campers etc.
littlejo wrote:... as a big

THANK YOU

... for an additional ley in front of 180 pit in carrow

plsssssss
+1
It's definitely happened before. I remember it happened as we were about to start Gele. Why is it always the worst time. Lol
It's silly really. lugh has killed bt 5 times and we have 2 of those drops sitting in bank cos literally nobody wants to use them. Shouldn't be the case that they're not even good enough for someone's 3rd alt.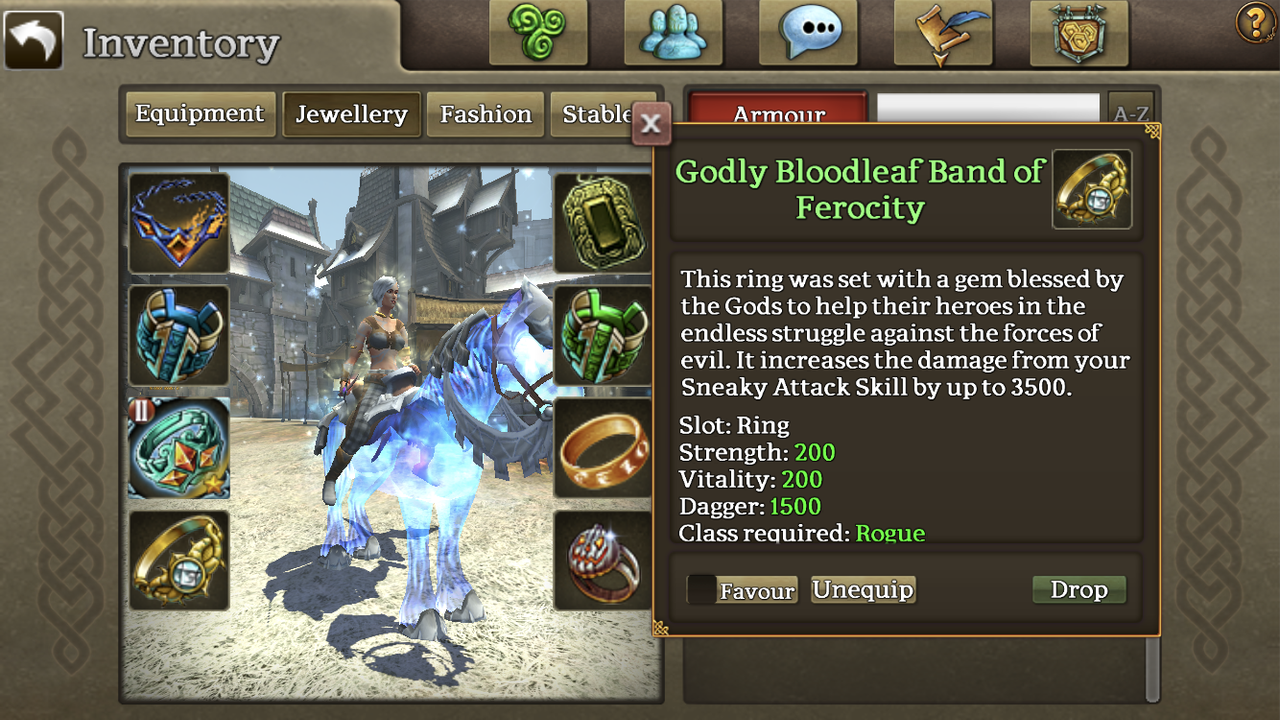 Our solitary godly. Also got imp axe ability from same bt kill. Surprised to hear how rare godlies are given we got those on our second kill. Must be RNG gods shining on us for once lol
I got one from a 4* imp in stonevale a couple of days ago.
Someone once said that there are only a set number of Legacies that can spawn in a zone at any given time, and therefore a Ymir being up would be holding the place of something potentially better. Is there any truth in this? This. I've started looking at making a Ymir hunting party to free up the s...