Celtic Heroes
The Official Forum for Celtic Heroes, the 3D MMORPG for iOS and Android Devices
They should alter the drop rate system so that for rare items, the chance to drop increases with each consecutive kill in which it doesn't drop. Then once it drops, like a weapon from Dino, the odds reset to the original. You may have less kill with consecutive drops, but it will be a more average R...
I'm not sure if this has been proposed before. I couldn't find it with a quick search, but I propose that we add 2 more stats to the leaderboard that would include fish caught and recipes cooked. A lot of people spend a great deal of time on these 2 side paths on Celtic heroes and it would be a grea...
Happy Holidays everyone! I was just curious if anyone has found a purpose for Mince Pie or if it was just an event food without a true benefit. Here is the description it shows once you use it. Thanks.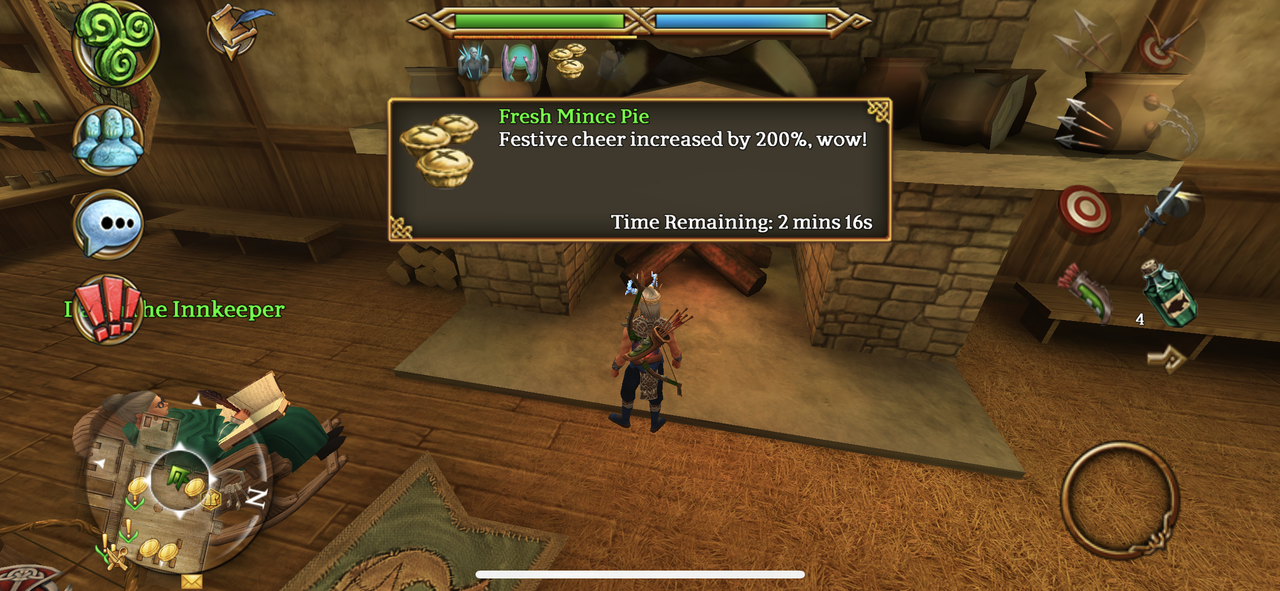 Specifically embossed no class plate armor
Also, i opened 600 chests and not a single mount or pet token
Chaotic wrote:Sigils should be group 1, from 1,000 chests I got 350-400 Sigils that's a 40% drop rate
If you got 400 sigils, you have to remember that about half are health and half energy, so the drop rate would have to be separated into 20% putting it in group 2 or 3.
I'm from Sulis. I was accused as a gifted account but I've had the toon since day 1 I even gave exact purchas history that I found through my apple purchase history and told them the exact dates I bought plat. Idk what's taking so long. It's rediculous.
My account was wrongfully banned a while ago and I have been trying to contact appeals since December 15, 2015. They responded a few times, and I've given them everything from support requests to exact dates of exact plat purchases from my exact apple account. The last time they responded was Januar...