Celtic Heroes
The Official Forum for Celtic Heroes, the 3D MMORPG for iOS and Android Devices
They seem to just be the names of celtic deities such as ogmios being the deity of persuasion or Camulus who is basically the celtic equivalent of Mars/Ares from roman/greek mythology.
I would only agree with a gold sink if it was only for vanity items that serve no purpose other than fashion. As said before anything that increases a players stats will just widen the disparity between those who buy tons of plat and those who don't. I for one always wanted weapon fashion to be a th...
This is the data I found around a year back in the game files regarding faction levels. Fairly sure they are right, would like an admin to confirm tho.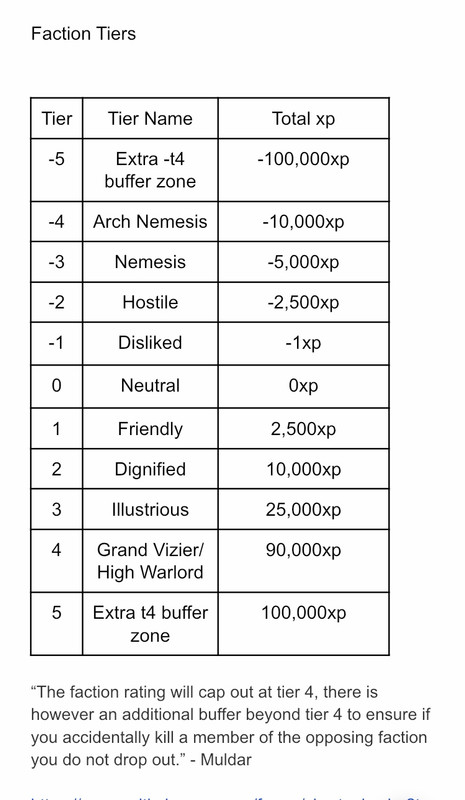 Honestly the best way I could see it working out is if vr has the ability to see certain stats during boss fights for example individual character damage on the boss, amount of healing done and damage or aggro taken from the boss and turn this into percentage chance of getting a drop. This way drops...
Broon sends warning that the power, if assembled and imbued, could give its wielder the ability to change the landscape here, forever.
Return of old castle design confimed
Currently I'm sitting on atleast 1.5k of each lix (including haste) except for combos. The most of one kind of lix I have atm are hp regen ones which I have around 2.5k which would also be close to my total xps but due to using them plus giving away 1k of them I'm down to 1.5k ish xps. In terms of R...
Interested in the way you guys will handle lanrik and hunter when they come into chest rotation, as the most expensive fash out of all the sets their prices will severely drop if their drop rate is even close to the same as highlander from the current chests. Personally from 400 chests during dbl pl...
To be fair this hat quest is easier than the previous hat quest because of the trade in system. Last event it took getting 55k normal candles which were useless just to get the 80 golden ones needed to receive the white particle hat. With the current trade in system the time investment has been sign...