Celtic Heroes
The Official Forum for Celtic Heroes, the 3D MMORPG for iOS and Android Devices
Go pig all day, i tried lvl6 gold buny max ability on mage and now i have lvl6 gold pig onwarr 2100ab. Heals is 3x335 which is very close to rabbit, and you get the stats of pig
Forum: Warrior
Replies: 9
Views: 452
Wed Jul 31, 2019 10:04 pm
Hi everyone :) Idk if i should get a rabbit or a pig. Im a dual boxxer mage/tank and my tank is often tanking without druid. I used to have t6 rabbit on mage before phoenix so i know the energy regen and hp boost at max ability, but id like to know what the pig has to offer since stats of the pig ar...
Thanks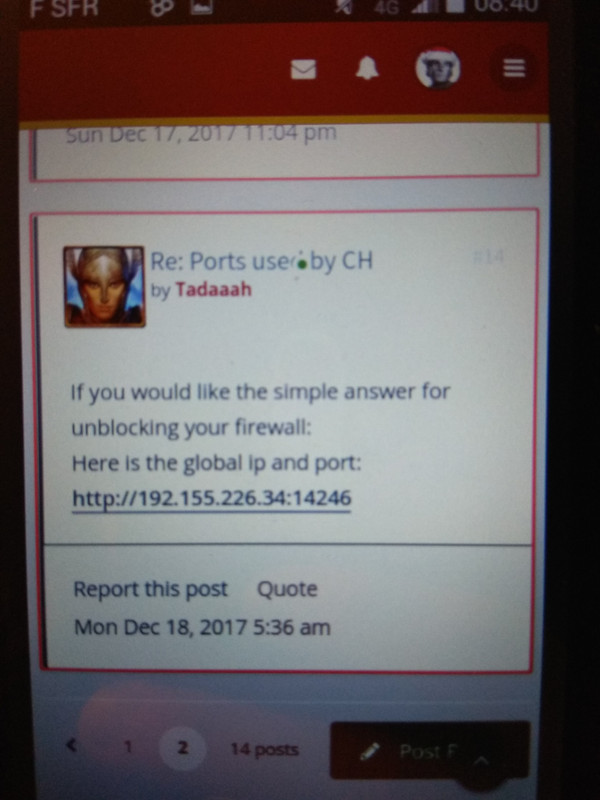 Is it still true or did it change when otm became VR? If it changed, could u please send me new address? Thx
Hi everybody
I was wondering about the power of the ring taunt skill, because i would maybe use it if it allowed me to remove like 30+ points on taunt and go for another skill. Has anyone tried it ?
Forum: Warrior
Replies: 5
Views: 853
Fri Jan 04, 2019 9:21 am
There s a path behind ruins leading to north pen and only a rock is blocking the way, maybe someday they ll remove the rock