Celtic Heroes
The Official Forum for Celtic Heroes, the 3D MMORPG for iOS and Android Devices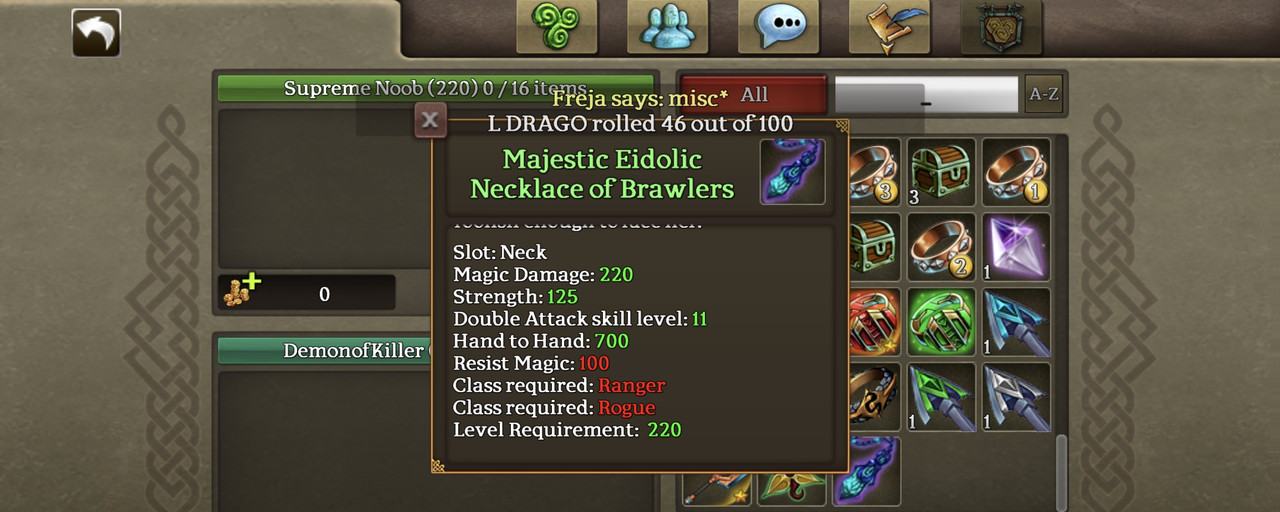 Class req is only ranger and rogue?
Can I get an F in the chat for our dearly beloved warriors?
[Administrative Action] Moved to Epona Forum.
Looking to bring some gold over. Will use a middle man, pm me and we can discuss the details.
Forum: Herne
Replies: 0
Views: 6052
Tue Mar 10, 2020 5:42 pm
Isn't the ban upon being in a clan like Subterfuge and not to trade any of them a little too harsh?? I mean, can't one voice their opinion w out getting banned??? Trade cannot be controlled and epona does not seek to do so. In the rules we recommend that trades with banned players be avoided howeve...
Imo the best solution to Eponas problems, the easiest to execute and one that has the smallest impact on the rest of the game while maintaining Eponas strong source of revenue for VR, is to split the server in 2. I've seen games do this in the past. Let the player choose which of the two they want t...
Epona has killed dino about 5 times now? Someone can correct me. We have received a grand total of 0 rogue drops. S*** RNG or does VR discriminate against us rogues? xD
When can we expect a sequel?
Forum: Off Topic
Replies: 13
Views: 2853
Tue Jun 04, 2019 3:41 pm
So, we had a convo on another thread and ended up drifting into this. The idea of clan owned gear to me anyway, seems like BS dom clan logic. The analogy I like to use is its kinda like working for a company, you put in all the time,effort n work. Instead of getting payed they lend you money. Then ...
https://i.postimg.cc/fRTx6dK6/20190529-172631.jpg No bt dex ammy yet tho Nice expo any chance you can post items you use and stats :D Royal ambush brac x2 2 imp necro cunn rings 2 godly necro cunn rings T6 drag Royal dex bt charm DG Godly emberdrake ammy (looking for bt now) Shad dex gele dag 200 d...