Celtic Heroes
The Official Forum for Celtic Heroes, the 3D MMORPG for iOS and Android Devices
Updated this guide hope it helps
https://youtu.be/qucZbA1oAL4 Leave the video on in the background with the sound on, and view the pictures for a heightened (or should I say nightmare-inducing?) sensory experience. https://i.postimg.cc/7P2ntfc9/2-E613849-707-B-4169-ADE9-6-AEBB55293-DD.jpg https://i.postimg.cc/0Qg09vKD/89-AFA415-7-...
Hey rangers, after 8 years of playing CH I'm finally about to hit level 220. I want to know what the best possible build is for me in terms of bossing, based on the gear I have available and I wouldn't mind some gear suggestions either. ARMOUR: Full EDL WEAPONS: DL bow and quiver, (also have embosse...
Won the set through the "design a zone" competition on the forums, only set available. Taking offers, either PM me on here or mail my ingame toon, Eiji.
Forum: Danu
Replies: 0
Views: 6350
Fri Feb 21, 2020 9:24 pm
Are you sure you didn't have steady aim on when you took those screenshots? My best guess would be you put like an extra point or so less into steady aim in the second screenshot. Your level is slightly higher in the second screenshot as well so something possibly happened during the time in betwee...
Used Book of Alteration, look at the difference between attack and damage despite the stats being the same. No gear or jewellery changes as well, or use of stat boosting skills. https://i.postimg.cc/jj5BKMWc/EABEBA00-66-ED-4190-9-A3-C-356-E3346-CF01.png https://i.postimg.cc/Kv8P0wC0/531-A3-EF5-61-E9...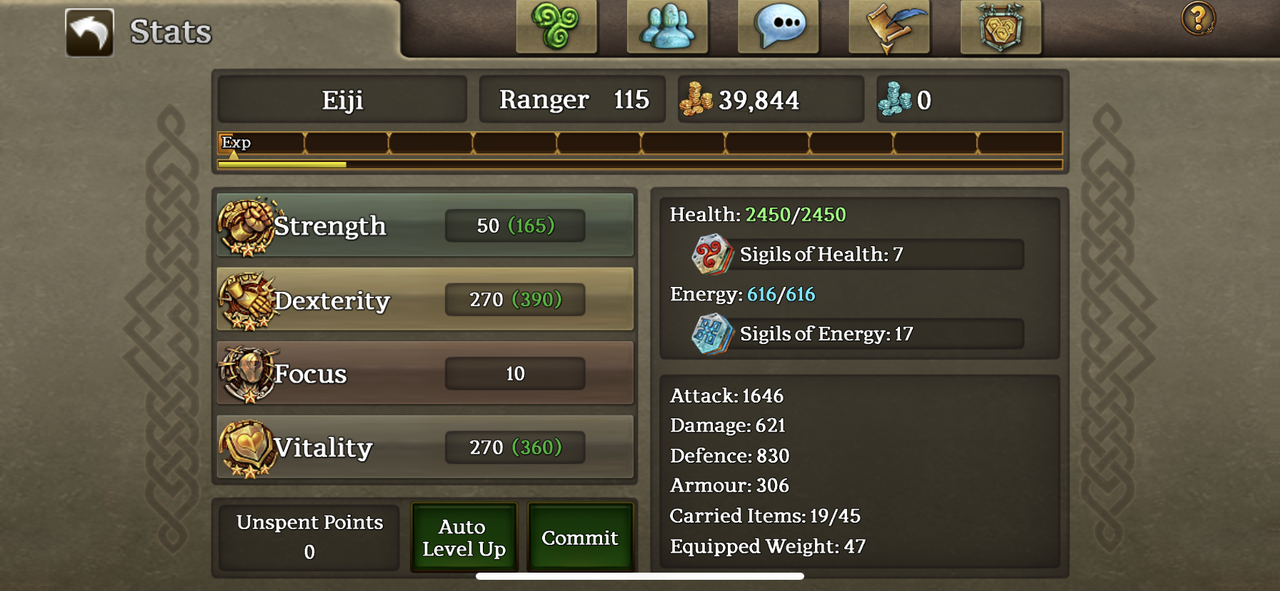 I was thinking about PVP as well, what would be a viable build that would work for both PVP and defeating mobs around my level?
Wolf pose looks neat! Moose would make a great pet :lol: (@VR, *cough* hint-hint *cough*) Ahem... may I second this motion? Don't underestimate the power of a baby moose. And don't think "well there never were moose in Scotland" (which is where I assume the game takes place) because moose...
Cavs didn't deserve LeBron. I'm glad he left. Dan Gilbert didn't deserve LeBron and all those fans that burnt his jersey in 2010. These players owe these cities nothing. He promised he would deliver Cleveland a championship and he delivered, so instead of complaining, I hope Cleveland fans use this...
Lakers fan here too, but I think the real highlight signing was Javale McGee. Quality signing, Boogie is a downgrade for the warriors lmao